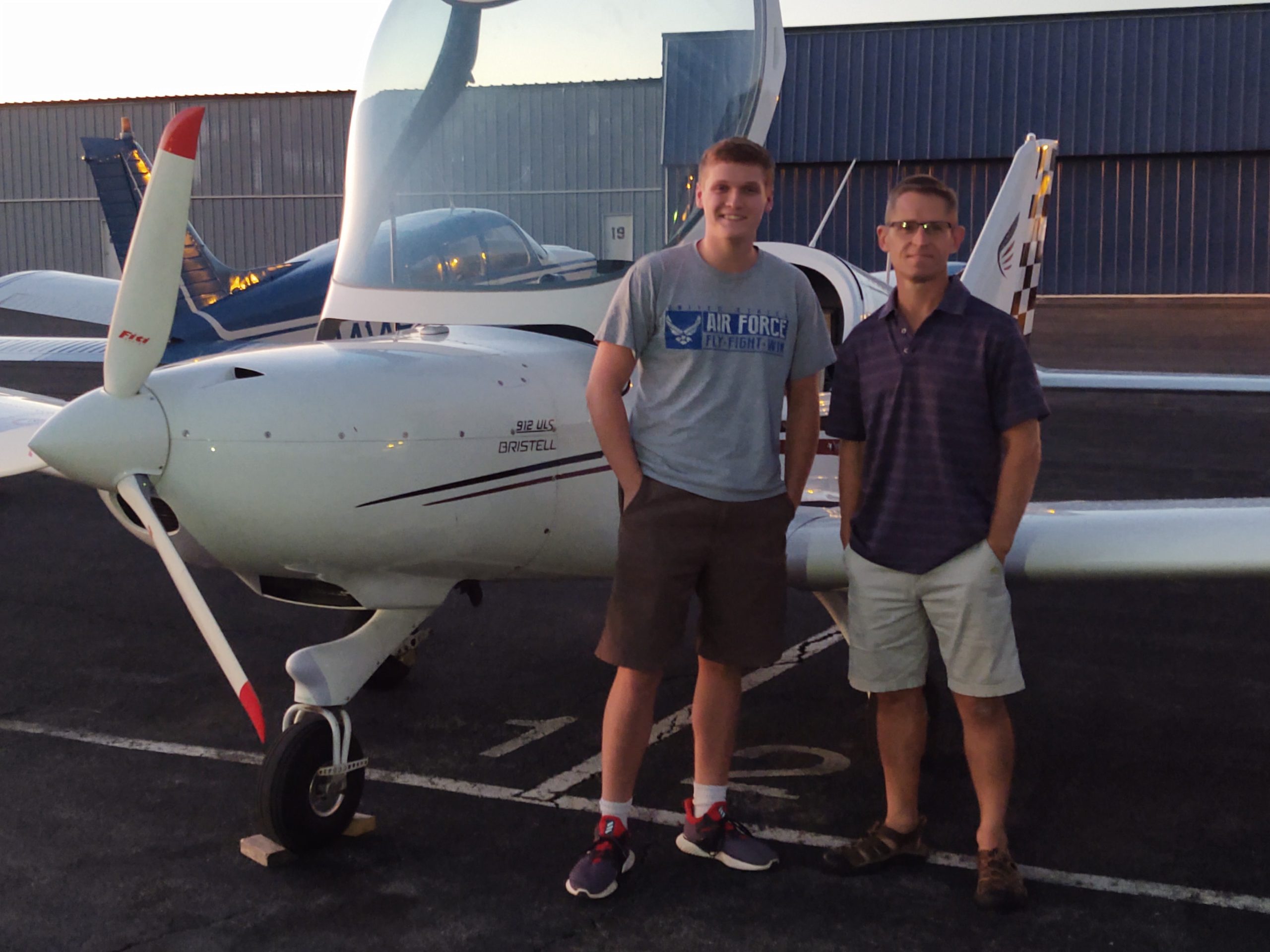 On a beautiful September evening, Jake Myers soloed in a Bristell Aircraft at Carlisle Business Airport (N94) in Carlisle, PA. Jake accomplished this feat in 10.9 hours under the tutelage of CFI Jon Still, Still Flying LLC, and Sport Flying USA Services.
"I completed my first solo flight!!! It was amazing. I did three takeoffs and three landings all by myself. They were great too, no problems at all." – Jake Myers.
Read all about this wonderful event and more from the beginning of Jake's journey at FMAsolo.org. There, you will also be able to follow Jacob Burdette's (2nd 2020 FMA Scholarship recipient) journey while attending Kent State.
CONGRATULATIONS JAKE!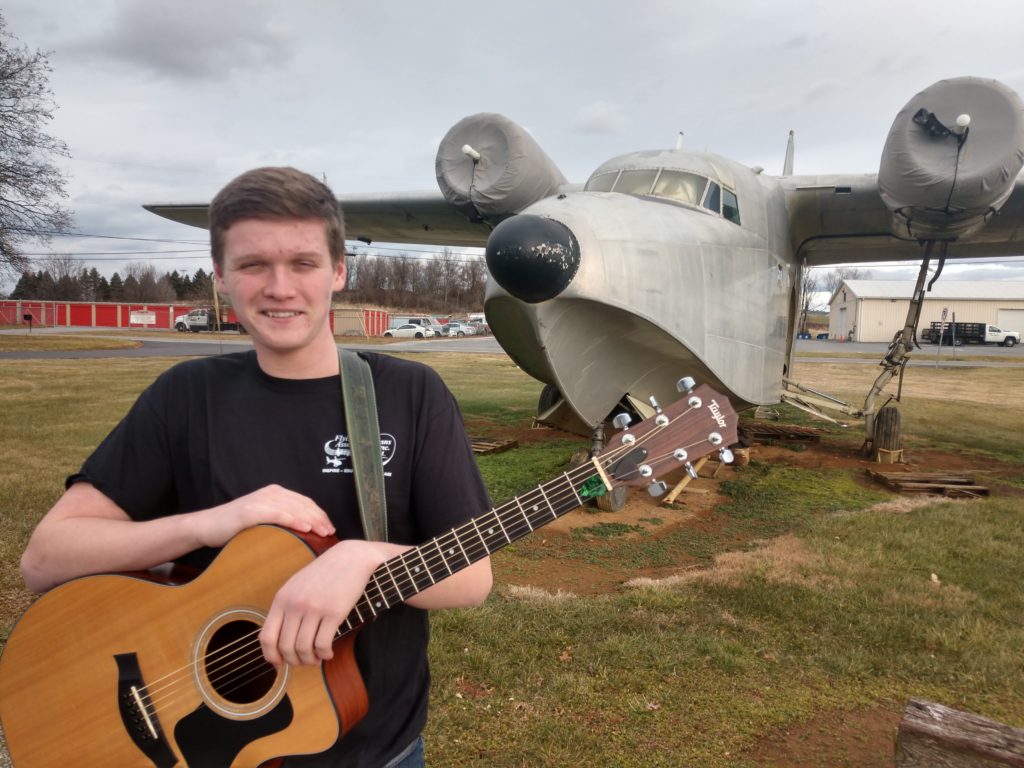 About Jake: My name is Jake Myers. I am 16 years old and I attend the Capitol Area School of the Arts in Harrisburg PA for guitar and vocals. I love to spend my free time playing music and building and flying models. I love flying and playing my guitar more than just about anything in the world. I caught the Aviation bug back in 2013, and when I took my first flight in January 2016, I knew that that was what I wanted to do with my life. I want to have a career in aviation, and I would like to start now by getting my private pilots license.