Jump on the FMA Bandwagon
Corporate Membership Outline
To become a corporate member visit here.
To discuss sponsorship opportunities, contact John.
"Flying and music are my two passions in life and the flying musicians have put both of those together for a great cause. I believe educating the next generation is so important for music and aviation to continue on."
– Aaron Tippin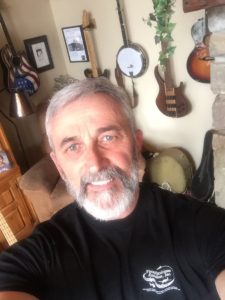 Asterisk Denotes Sponsor is also a Corporate Member
121five.com
Where Everyone is Tuned In
Aircraft Spruce & Specialty
Aircraft Spruce is a proud supporter of the Flying Musicians Association. The FMA members do a wonderful job day in and day out to make the general aviation community events special and enjoyable. It is a pleasure to know and be associated with a group like FMA. This is a group that shares in Aircraft Spruce's passion for educating youth in aviation. We offer our sincerest appreciation for all that FMA does for the community.
AirTurn
"AirTurn makes solutions to give musicians the freedom to perform. Before partnering with Flying Musicians Association we were only able to do that on the ground. We support the Flying Musicians Association because they inspire and educate passion for music, education, science and art of aeronautics. We look forward to helping and supporting their music and educational endeavors any way we can." – Dave Tamkin
*AOPA – Aircraft Owners and Pilots Association
AOPA is very proud to continue its corporate membership and support of FMA. AOPA recognizes that FMA members apply the same dedication, discipline and skill that they exhibit through their music in the pursuit of aviation. Those accomplishments are very much in line with AOPA's mission of protecting the freedom to fly and sustaining a population of skilled, safe aviators.
AviNation
*Barnstorming the Movie
Barnstorming is the true story of an unexpected friendship that developed between a farm family and two pilots who literally dropped out of the sky. Their friendship has created a new tradition out of an old one long gone: barnstorming.
Bose Corporation
"So thankful for the headset, sound systems, and musical devices that BOSE has contributed. We look forward to their continued support." – FMA
"Bose shares a passion with the Flying Musicians Association for encouraging and educating people about the science and art of aeronautics and music," says Hratch Astarjian, Manager, Aviation Sales Noise Reduction Technology Group. "Supporting this organization is just a natural fit."
*Bristell Aircraft USA
We are proud to support the flying musicians.
Capital Music Gear
Cirrus Aircraft
"As a leader in general aviation, Cirrus Aircraft is proud to support the many organizations that encourage and support pilots in pursuit of their passions. Living and flying in Music City USA, Nashville, TN, I see the Flying Musicians Association as a natural combination of pilots to do just that, and I look forward to working together to promote both aviation and music in our region!" Evans Hood, Sales Director, Cirrus Aircraft, Ohio & Tennessee Valleys
Concorde Battery
*DeLand Sport Aviation Village & Showcase
The DeLand (Florida) Sport Aviation Village and Showcase is pleased to support the Flying Musicians Association and its commitment to promoting aviation and music as joint avocations/vocations.
Flying Eyes Optics
ForeFlight
ForeFlight formed in 2007 with one guiding mission: Create software that makes flight planning easier.
*Gleim Aviation
Gleim Aviation is proud to support the Flying Musicians Association and the diverse talents among its members that inspire the world to move in many ways. It would be hard to find anyone more passionate than pilots or musicians about their crafts. Gleim Aviation is passionate about helping aspiring aviators learn to fly, so they too can say "come fly with me."

Since 1980, Gleim Aviation has helped aviators pass millions of FAA exams and practical tests using the unique Gleim Knowledge Transfer System. Gleim provides online study courses, training materials, and flight simulation for pilots, as well as training resources for UAV pilots and aircraft mechanics. Gleim is an environmentally friendly company headquartered in Gainesville, FL. Learn more at www.gleimaviation.com or call (800) 874-5346.
*Hartzell Engine Technologies LLC
Hartzell Engine Technologies shares FMA's passion for aviation and is proud to support FMA's mission to inspire, educate, and encourage others by creating enthusiasm and promoting personal growth through aviation and music.
*Hartzell Propeller
Hartzell Propeller Inc. is the global leader in advanced aircraft propeller design and manufacturing technology. Because of our concentration and commitment to propeller driven aviation, we are the supplier of choice for nearly every major aircraft manufacturer.
*Heaven's Landing
Heaven's Landing supports the Flying Musicians Association because the Flying Musicians Association promotes both higher education and general aviation. Funding for continued education in both fields of endeavor are very worthy causes that Heaven's Landing is extremely proud to take part in.
Honda Power Equipment
Journey Instruments
*JSfirm.com
JSfirm.com is happy to support any association that supports the industry, especially groups like FMA. We support John and his passion to inspire, educate, and encourage others through their outreach.
ABOUT: JSfirm.com continues to be the fastest-growing aviation job website with resume database access and has exclusively served the aviation industry for over 20 years. It is a free service for job seekers and an out-of-this-world place for aviation companies to advertise jobs and search resumes. For information, please visit www.jsfirm.com or call 724-547-6203.
LAMA – Light Aircraft Manufacturers Association
Lockwood Aero
MYGOFLIGHT
We are proud of the fact that a musician can travel from one place to the other by plane and use their technologies in and out of the cockpit, secured by MYGOFLIGHT cases and mounts. No need to carry multiple cases, mounts, etc. One mount, one cradle and one Saxophone and you have a party!
NBAA – National Business Aviation Association
*Pacific Coast Jazz / That Other Label
"Pacific Coast Jazz / That Other Label are proud to be a corporate member in FMA. Our first artist, Bradley Leighton, is a pilot and we've sponsored his flying musical tours. We are happy to know that he's bringing joy and music education to the lives of many children through the power of his music. We will be at AirVenture and look forward to the event very much," says Donna Nichols, founder and president of Pacific Coast Jazz.
*Redbird Flight Simulators, Inc.
Redbird Flight delivers simulators, software, and aviation education content to K-16 educational institutions and flight schools. With more than 1,800 devices in service worldwide, Redbird is the fastest growing and most innovative flight training solutions provider. The Flying Musicians Association's efforts to educate youth in STEM subjects through aeronautics and music creates a unique approach to bringing more young men and women into the aviation industry. Redbird is proud to support their goal.
*Scheme Designers, Inc.

Scheme Designers leads the world in paint scheme design for aircraft. Since our start in 1997, we have revolutionized the way owners look at their paint schemes, bringing new styles and excitement to aircraft around the world. We have completed over 11,000 unique designs in over 140 countries worldwide. We work for most manufacturers, for airlines, military and governments, but most importantly, for individual owners of all types of aircraft. As a company founded on art and creativity, it is only natural that we support the wonderful Flying Musicians Association. In addition, Emma Barnett (violinist, violist and pianist) and Chase Barnett (cellist and trombonist), children of Scheme Designers founder, Craig Barnett, have been long time members of FMA, and have performed since they were young kids at FMA events at Oshkosh and Sun n Fun.
*Seaplane Pilots Association
We are so happy to be partnered with the FMA. They add music to our annual fundraiser at AirVenture – the Corn Roast.
*Sensenich Propeller
"Our corporate membership underscores our support for those who promote cohesiveness and growth in the industry where Sensenich has been a driver for 81 years," said Don Rowell, President.
Sony Pro
Sony Electronics is pleased that a diverse and sonically focused organization like FMA is using Sony Professional Audio products to expand their horizons and achieve the best possible sound for their endeavors.
*Sporty's Pilot Shop
One of the Passions of The Flying Musicians is, "Pilot Musicians sharing their passion while encouraging and educating youth (& adults) in the science and art of aeronautics and music". Sporty's is very involved in supporting and educating the next generation of pilots and we are proud to support the Flying Musicians Association in the common goal.
ToneWood Amps
Trade-A-Plane
US Sport Planes
Voyage Air Guitars
"Our mission of providing high-quality guitars fit for travel and aviation made it an easy choice to align with the Flying Musician's Association. Our Voyage-Air guitars are crafted at the intersection of music and engineering – right where FMA resides! Voyage-Air Guitar could not be prouder as a part of the FMA family." Voyage-Air team