Dr. Ian Blair Fries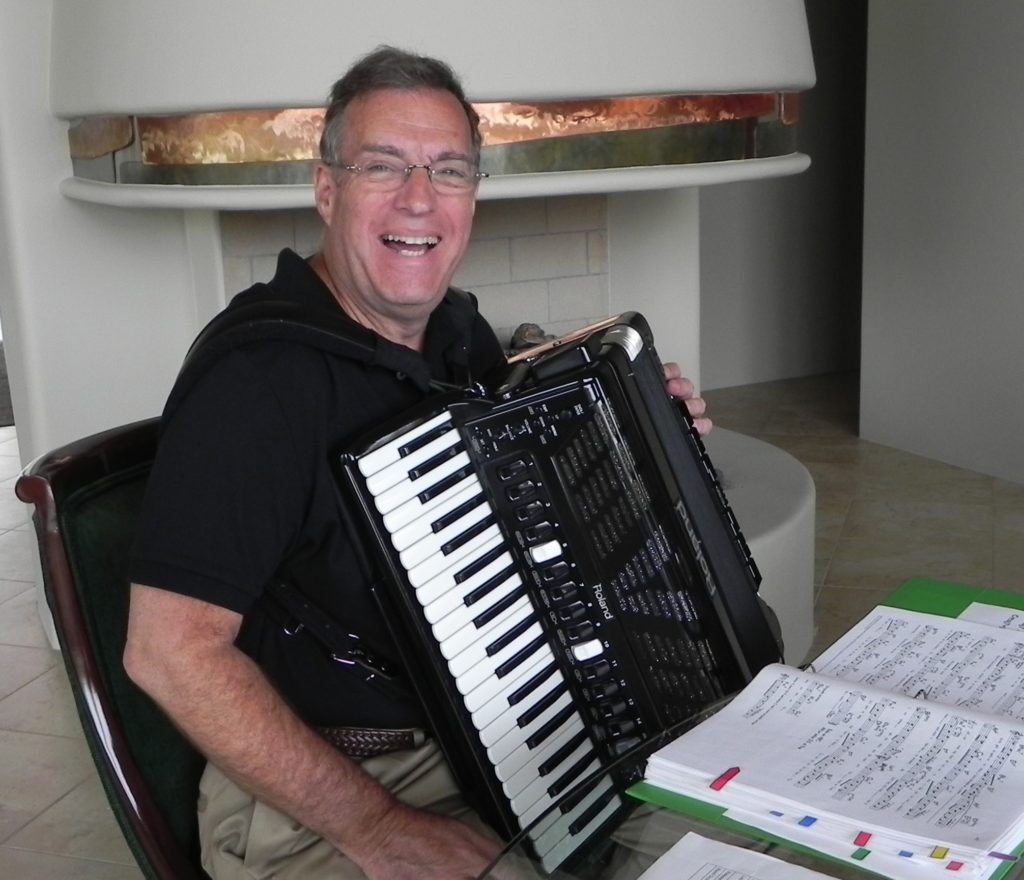 Ian Blair Fries, M.D. is an orthopedic and hand surgeon, Senior FAA HIMS Aviation Medical Examiner, and Chairman of the AOPA Board of Aviation Medical Advisors.
He has medical offices and homes in Brick, New Jersey, and Vero Beach, Florida.
He plays Roland digital piano accordions, favoring French musette and the American songbook.
He has logged almost 7,000 hours aloft, and always carries an accordion or two in his TBM 940.
Tim Kern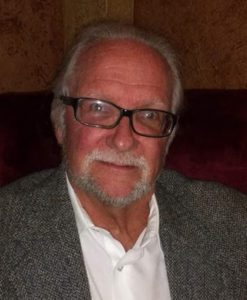 Tim Kern is the most widely-published aviation writer in this century. He is the former CEO of an airplane engine company, and writes extensively about propulsion and power.  He earned a B. Mus. from Northern Illinois University, an MBA from Northwestern University, and NBAA CAM (Certified Aviation Manager) certification.  He is a founding member of the Flying Musicians Association and the American Air Camping Association. He has been a builder on three airplane projects, has worked on race planes at Reno and race cars in the Can-Am, and has been a private pilot for 30 years; he also holds a seaplane rating and has filed for a patent to give pilots fully-automated weight and balance information.
Lee Ross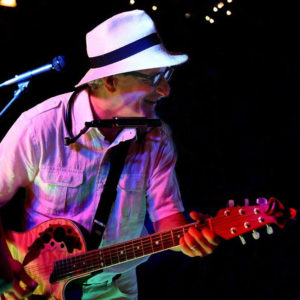 Lee Ross is an Instrument Rated Commercial Pilot and aircraft owner who has been flying more than 45 years, starting in 1976 as an Army helicopter pilot. He is also a musician and bandleader who has been performing in the New York area since 1983 after touring with his band "Formation" in the early 80s. Ross is an award-winning aerial photographer whose work is published and displayed around the world.
Professor H. Paul Shuch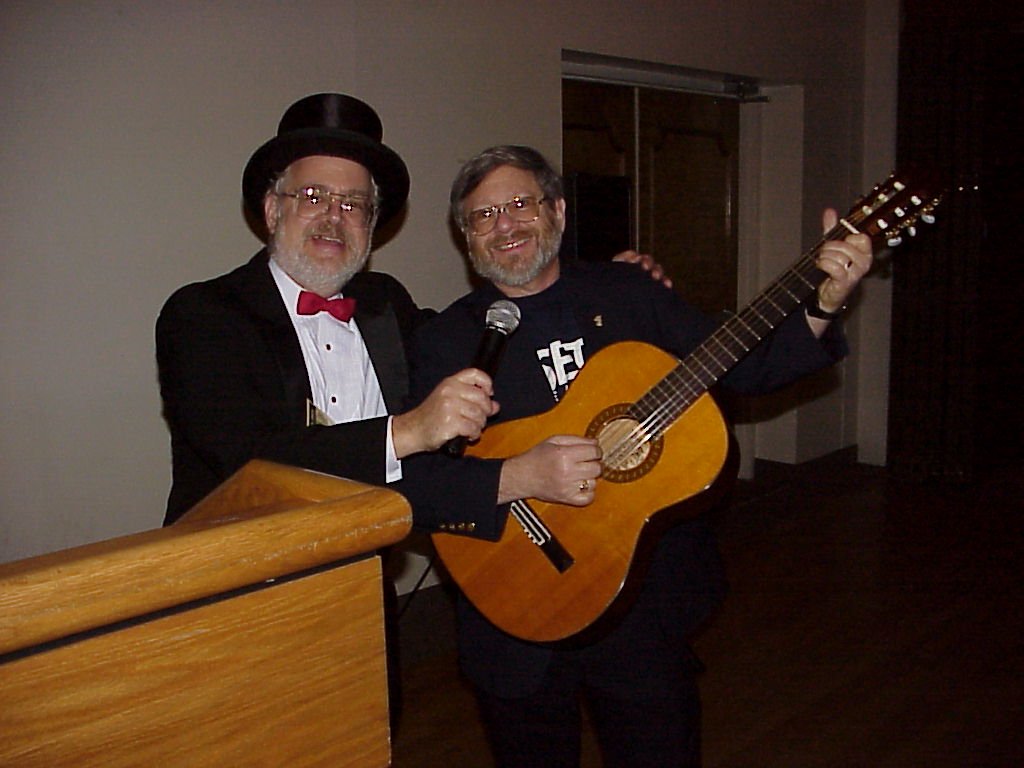 Singer/songwriter/scientist Prof. H. Paul Shuch sings about aviation, engineering, and space exploration under the stage name Dr. SETI. After 34 years in the classroom, he retired briefly in 2007, only to found his own flight school on the Piper Memorial Airport, Lock Haven PA (birthplace of the ubiquitous Cub). A guitarist of no particular distinction, he continues to write songs as mnemonics to help his students remember key concepts. "There's no greater pleasure," he says, "than listening to my flight students singing to themselves while executing a particularly graceful maneuver."
Louise Vickerman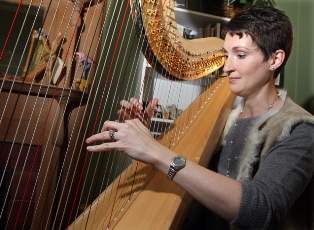 Louise Vickerman was appointed Principal Harpist of The Utah Symphony/Utah Opera in 1999 and has been a featured soloist with the orchestra on a number of occasions, most recently being the Utah premiere of Mark Adamo's "Four Angels" where she was praised by the Salt Lake Tribune for her "powerful impassioned performance". She has also appeared as soloist with the San Antonio Symphony, National Repertory Orchestra, The Orchestra of St John's Smith Square, on BBC & Norwegian National radio & at the Heidelberg Castle Festival in Germany. Prior to her appointment in Utah, she was formerly Principal Harp for the San Antonio Symphony & The New World Symphony in Miami. Originally from Glasgow Scotland, she regularly appeared with all of Scotland's major orchestras including The Royal Scottish National Orchestra, BBC Scottish Symphony & Scottish Chamber Orchestra before moving to the US in 1993. She has performed at major festivals worldwide including the Aldeburgh Festival, Edinburgh International Festival, BBC London Proms, Cabrillo Festival of Contemporary Music and regularly plays Principal Harp for The Grand Teton Music Festival, WY.
More at Utah Symphony
Louise Vickerman is a commercial single/multi instrument rated pilot with glider privileges.
Previous Board Members
Leonard Assante
Leonard (Len) Assante is Associate Professor of Communication at Volunteer State Community College near Nashville, TN. Born and raised in the New York City area, he soloed at 16 and earned his private certificate at 17 in New Jersey. A graduate of Rutgers University and State University of New York at Buffalo, he has been a college professor since 1991. He is a member of AOPA, EAA and of course FMA. A life-long love of music has led him to recently take up the guitar. He is passionate about aviation and growing the pilot population.
Gary Piper
Gary is a retired Oakland Firefighter (CA) who after retiring in 1989 moved to Nashville, TN to follow his songwriting interests. He appeared on the Television show 20/20 during a "Country Music Love Affair" episode, performing at the world famous Blue Bird Café. He is a volunteer with the T. J. Martell Foundation, which is the music industry's fundraising avenue for leukemia, cancer and AIDS research, hosting events in Nashville, New York, Los Angeles and other locations. He took his first flying lesson in 1967 and regularly flies his 1940 Piper J-3 Cub and his wife's 1967 Cessna 150.