Members and those who have supported FMA are remembered for their unselfish dedication to community.
William Jennings (Will) Roberts Jr.
Will Roberts (FMA Member – 2013), 61, passed away on Oct. 21, 2021 when his Mooney MJ20 went down in Apex, NC.
Mr. Roberts was a native of Sampson County and was a retired senior engineer with Duke Energy. He was preceded in death by his brother, John Stewart Roberts.
Will was a life-long musician who enjoyed entertaining. He got his love of music from his mother. He performed regularly in Surf City where in 2019 he realized his dream of living on an island. He was an avid amateur radio operator with ham friends across the globe. His other loves included flying, traveling, and NC State.
Some may remember Will performing at Sun 'n Fun with FMA several years ago. He was an ardent supporter of FMA.
Timothy and Joylani (Tango & Juliet) Gill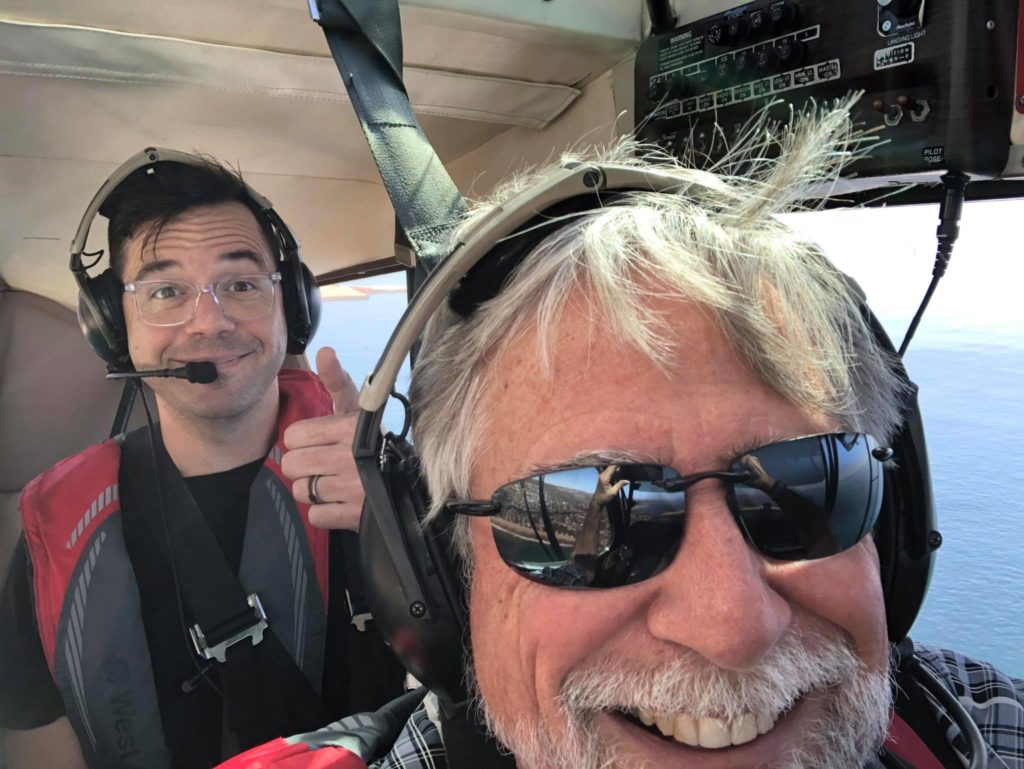 Timothy Michael Gill (FMA Member & CA Ambassador – 2016), 37, and Joylani Roseann Kamalu, 40, were found along with their plane deceased on April 15, 2021. They were celebrating Joy's birthday and had just departed Sedona heading for H. A. Clark Memorial Field Airport when their plane went down.
Timothy Gill grew up in Vista. He was a private pilot and a well-known swing jazz musician who played all over Southern California. "He's always been an old soul and very musically inclined – never had a piano lesson, guitar lesson, voice lesson, nothing like that. He was a natural," said Cindy Gill, Tim's mother.
Tim was an FMA California ambassador and interacted with members in the LA area both musically and through aviation.
Patricia Dawn Golas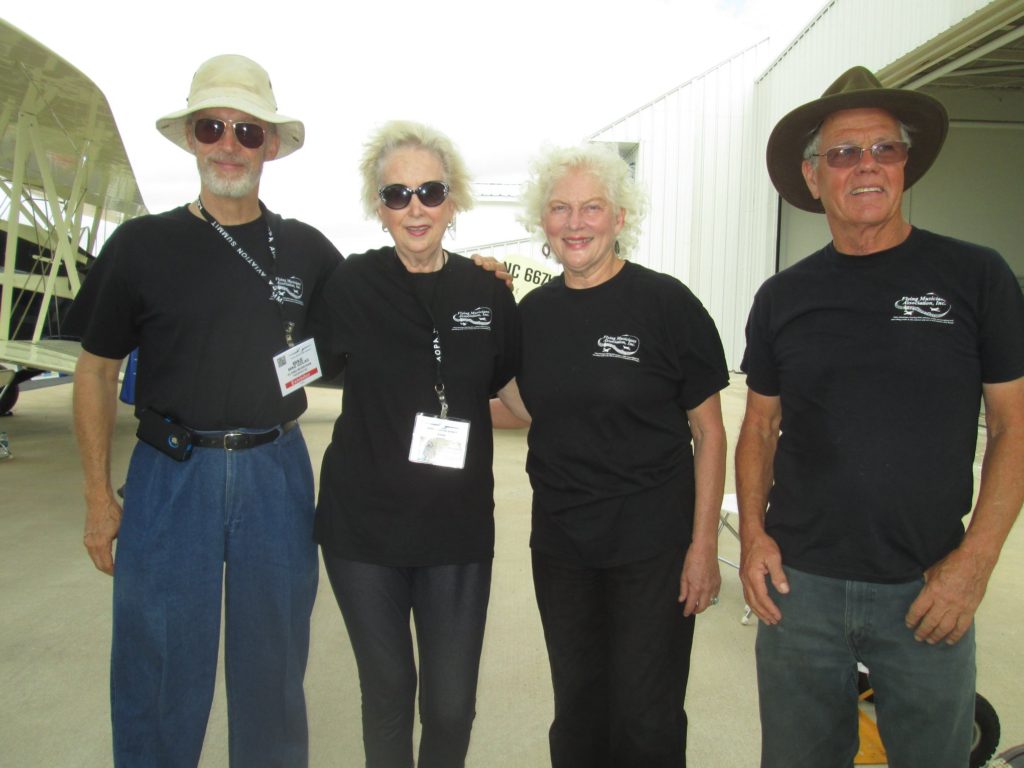 Dawn Golas (FMA Life Member – 2013), 75, passed away on January 29, 2021 in Phoenix, Arizona four days before her 76th birthday after a long illness.  Dawn was born on February 1, 1945 in Phoenix, Arizona and attended Tolleson Union High School there.  She worked for many years at Lockheed Aircraft Company as a debriefer of pilots training on the F104s. She met her husband, Mike (FMA Founding Member), in Arizona while he was a flight instructor at Luke Air Force Base.  They were members of the Starfighter Management Club for many years and lived in California, Hawaii, Germany, New Mexico, and Texas. Dawn later worked as a project manager and event planner for American Airlines in Fort Worth. She was an ordained minister of the Universal Life Church and was advanced in her spiritual and healing techniques.  She volunteered for the Vintage Flying Museum, the Fort Worth Aviation Museum, the Veterans Memorial Airpark as well as the Flying Musicians Association with planning and hosting many events.  With Mike as her partner, they worked many long hours, tirelessly helping with FMA events including the hangar concerts and parties, the AOPA Summit, the DFW Airport Career Fair, and many other events.  Dawn had a beautiful singing voice and used to sing Broadway songs and musicals.  Dawn is survived by her husband, Mike, sisters, and nieces and nephews.
Harry Phillips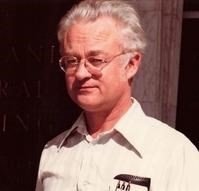 Harry Phillips, 87, passed away On January 21, 2021 in Fort Worth, Texas after a long illness. He was born on January 1934 in Birmingham, England. Harry grew up in both England and Germany. After high school, he gave up his British Citizenship to become an American Citizen. Harry served in the US Air Force from 1956 to 1960 as a tail/belly gunner on B52s and B36s. After serving in the Air Force, he worked for the Soil Conservation Services and the Corp of Engineers until he retired with 20 years' experience. Harry had a commercial pilot's rating, single- and multi-engine land with instrument privileges, rotorcraft-helicopter rated, as well as a flight instructor and an A&P. Harry enjoyed rebuilding small aircraft. He was an active member of the Tarrant Aero Association, the Civil Air Patrol and the EAA Chapter 280. He helped with organizing the initial FMA Fly in-Musicfest at Fort Worth Spinks Airport in 2009. Harry is survived by his wife of 62 years, Barbara, a son, daughter, and grandchildren.
Harry's support came very early on with FMA's Fort Worth Spinks Fly-In MusicFest in 2009.
John Robert Frazier, Sr.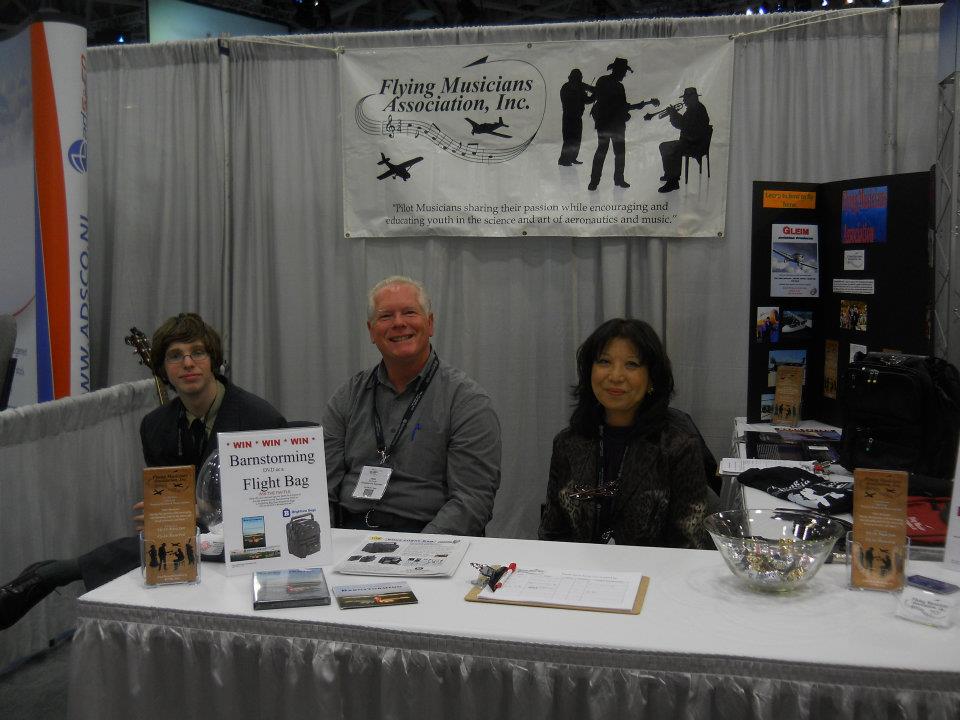 John Frazier (FMA Founding Member – 2009), 65, was killed in a plane crash on December 21, 2020 in Grand Prairie, Texas.  He was born on August 31, 1955 to Mae Belle Camp Frazier and John Parnell Frazier, in Shreveport, LA.  John was a musician, as well as a pilot.  He attended East Texas University/Kilgore College on a music scholarship.  He was a career firefighter and emergency medical technician.  John retired from the Grapevine Fire Service after 30 years of service, including his tenure as a fire captain.  John was always ready and available to help whenever FMA needed him .  He enjoyed sharing his love for aviation with children and has volunteered at FMA's inaugural Fort Worth Spinks Fly-In MusicFest in 2009, the Dallas/Fort Worth Airport Career Fair, the AOPA Summit, and other aviation events.  John was a founding member of the Flying Musicians Association.   He is survived by his wife, Jean, three children and two grandchildren. 
EDWARD BLOCK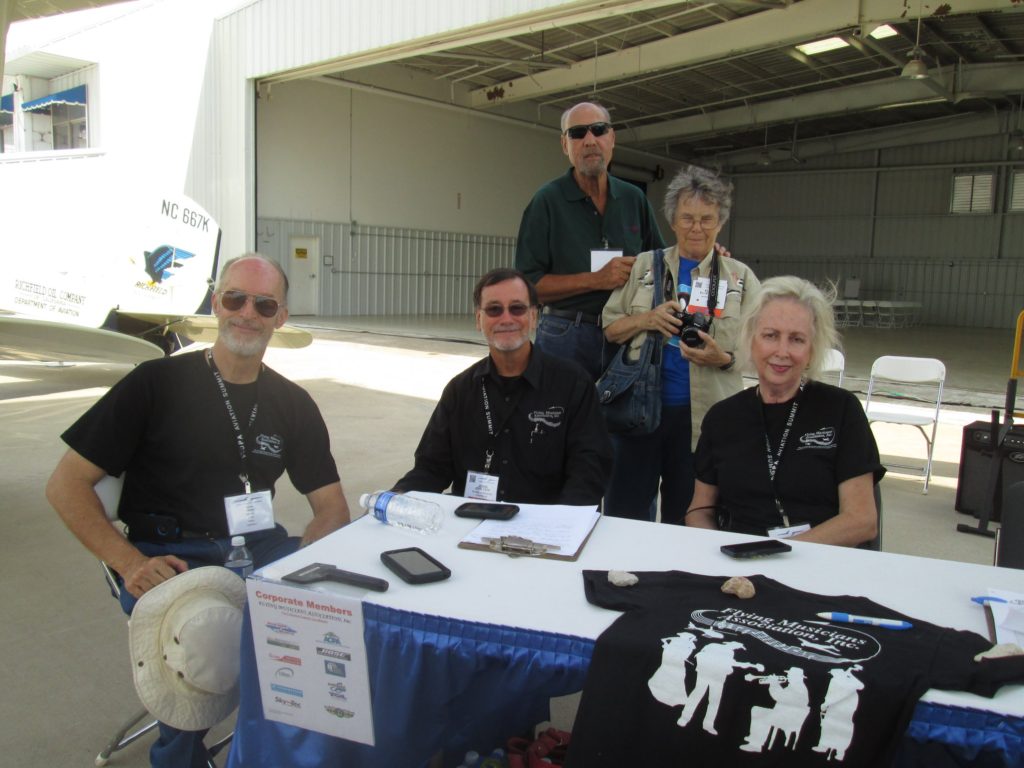 Ed Block, 81, passed away at his home in Alvarado, Texas last October 14, 2020 after a long illness.  He was born on October 15, 1939 in Dallas, Texas.  He was an only child and in 1942 his parents moved to a ranch in Alvarado, Texas where Ed grew up.  As a teenager, Ed was active with the Amateur Radio Club, the Civil Air Patrol, and the Ag Group at Alvarado High School.  As an adult, he actively participated with the Short Wing Piper Club, EAA, and AOPA.  Ed would faithfully attend every 99s event that his wife, Ellie (FMA Life Member – 2010), would go to.
Ed learned to fly at the age of 16.  He was a private pilot, single and multi-engine land, and also had a glider rating.  He demonstrated and sold Bonanzas, as well as, vacuum cleaners, Mercedes busses, and found his nitch in the automobile leasing industry.  Ed and Ellie started, Comtrend, Inc, a successful computer software company for automobile leasing.
Ed owned Block Ranch, TX78, in Alvarado and lived next to the runway.  Block Ranch is listed on the website: https://www.funplacestofly.com/Airport-Info-Block-Ranch-Texas.  Along with Ellie they hosted many fun aviation events and fly-ins at the ranch.
They divided their time between their homes in Alvarado and City-by-the-Sea and have invited FMA to perform at the Fly-Ins at McCampbell-Porter Airport, KTFP.  Both Ed and Ellie were staunch supporters of FMA.  Ellie is a Life member. They promoted the organization and helped whenever they could.  He was a kind soul, generous, and always concerned about other's well-being. 
Ed is survived by his wife, three sons, a daughter, and grandchildren.
MILES BARRY REESE, One Saxy Guy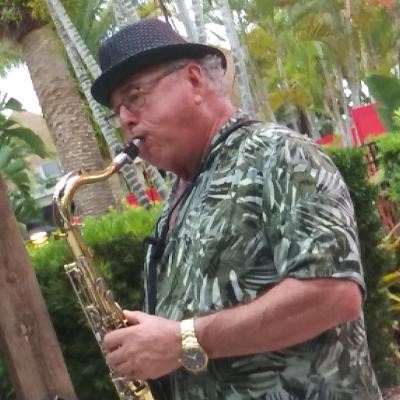 Miles Rees (FMA Member – 2016), 73, was born and raised in New Haven, CT on December 2, 1947. He passed away on November 3, 2020 in Port Saint Lucie, Florida. Miles was an instrument rated single and multi-engine land private pilot and loved to fly his family to Florida for vacations.
Miles started playing the saxophone at the age of 9. At 14, he was the saxophone player for Fred Parris and the Five Satins. This he did off and on for 20 years. He later went on to play with many of the popular "Motown" bands and singers. He was also an outstanding pianist and on cruises, he was known to stop at any unoccupied piano and serenade for hours. He professionally played all styles of music and had a performance list of over 2000 songs. The saxophone was Miles first love. He played the songs he loved and grew up with: the Detroit Sound, Doo-Wop, Classics, and R&B.
He was also a Director of Leasing at Potamkin Cadillac in New York City on his upward trek to Wall Street where he became Senior Vice President at several firms, including Raymond James. After 9/11, he retired and moved to Florida where, among other jobs, he became a broker with TransWorld Business Brokers. Miles was enthusiastic about anything that took his interest and made it a point to master each. When in Florida, he took up a hobby of restoring old, damaged photos, much to the delight of his friends
Miles is survived by his wife of 42 years, Angela Carcia Reese, a daughter, a son, granddaughter, and many other loved ones. He and his wife moved to Florida in 2002.
In 2015 Miles Reese brought his tenor saxophone to the US Sport Aviation Expo in Sebring, Florida, joined FMA , and was a fixture ever since.
ELGIN MILES WELLS, Jr
Elgin Wells Jr. (FMA Member – 2010), 68, of Duluth, Georgia died in Zhengzhou, China, on April 25, 2018 when his homebuilt masterpiece " Starjammer" fell from 100 meters above the Shangjie Airport runway while on a practice run for the Zhengzhou Air Show. He performed aerobatic stunts and routines in the Starjammer, which contained more than 250 LEDs and a pounding 4,000-watt stereo system, Wells built the Starjammer in 1996 and programmed the LED display to pulsate in unison with the sounds the crowd was hearing.
Wells was born on December 21, 1950 and was a native Atlanta, GA. He began playing music instruments and singing at the age of 14. His band, the "The Elgin Wells Group" won several awards, including the New South Music Award for Best Jazz Band. He has produced 12 albums, mainly in the jazz and blues genre. He also was accomplished musician on a variety of instruments, including guitar, bass guitar, flute, violin, keyboard, and trumpet, and, as well as a talented teacher and gifted in visual arts and communications.
He began flying in 1968 at the age of 18. His father, the late Elgin Wells, Sr., commanded a squadron of P-38s in the Pacific during WWII and later flew for Delta Air Lines. Elgin, Jr. flew out of Gwinnett County's Briscoe Field in Lawrenceville. In the early 2000s, Elgin was flying Unlimited low level aerobatic competitions and helped lead a team of airshow pilots known as "Airshow Unlimited." He had a commercial pilot's rating – airplane single engine land, with instrument privileges, as well as, repairman and experimental aircraft builder.
Elgin Wells joined FMA in 2010 and was a champion at everything he did in music and aviation. FMA was involved with FAPA.aero exhibiting and performing around the country. Elgin spoke to a group of future pilots at the Focus on the Future event during the Atlanta FAPA.aero Global Pilot Career Conference and Job Fair. He later performed at the reception.
Gabriele Cianetti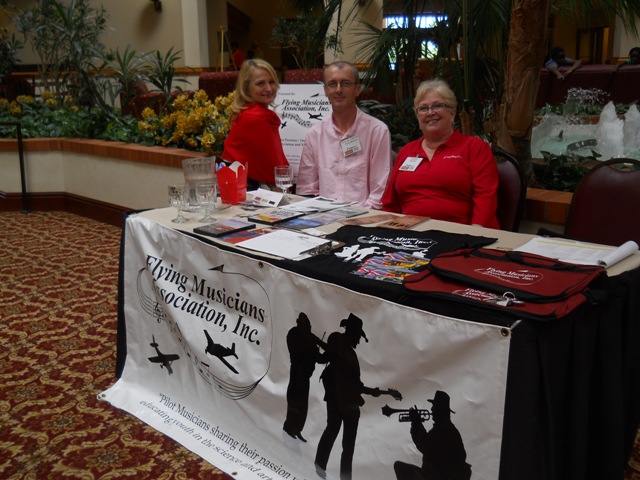 Gabriele Cianetti (FMA Member – 2010), 54, died on May 1, 2017 after he crashed his Cessna 209B Caravan south of Chignik Lake, Alaska. He was on a mail flight from Port Heiden to Perryville. Gabriele was born on July 12, 1962 in Tuscany, Italy. He completed engineering studies in Italy but flying airplanes was his passion and made it his career. At the age of 39, Gabriele left Italy, his family, his career as an insurance agent behind him to pursue his passion in aviation. For 5 years he worked at a gelato factory in Dallas, Paciugo Gelato, to pay for his flight lessons.
Gabriele had an ATP rating, was a single and multi-engine commercial pilot as well as a CFI, and an accomplished commercial glider pilot and instructor. He enjoyed taking friends on glider rides at the glider port in Midlothian, Texas.
He landed a job in Alaska as a bush pilot and eventually flew for Grant Aviation in Anchorage. Gabriele thoroughly enjoyed flying bush and had been in Alaska 10 years by the time he passed away at the age of 54. He was a deeply passionate man committed to enjoying Alaska's skies.
Gabriele loved to cook and would join holiday celebrations with delicious Italian dishes and two or three flavors of gelato. He was soft-spoken with a gentle personality. He participated with the initial planning and organizing of FMA's Fort Worth Spinks Fly-In MusicFest in 2009 and always willing and available to help with the FMA hangar parties. He is survived by a sister and brother in Italy.