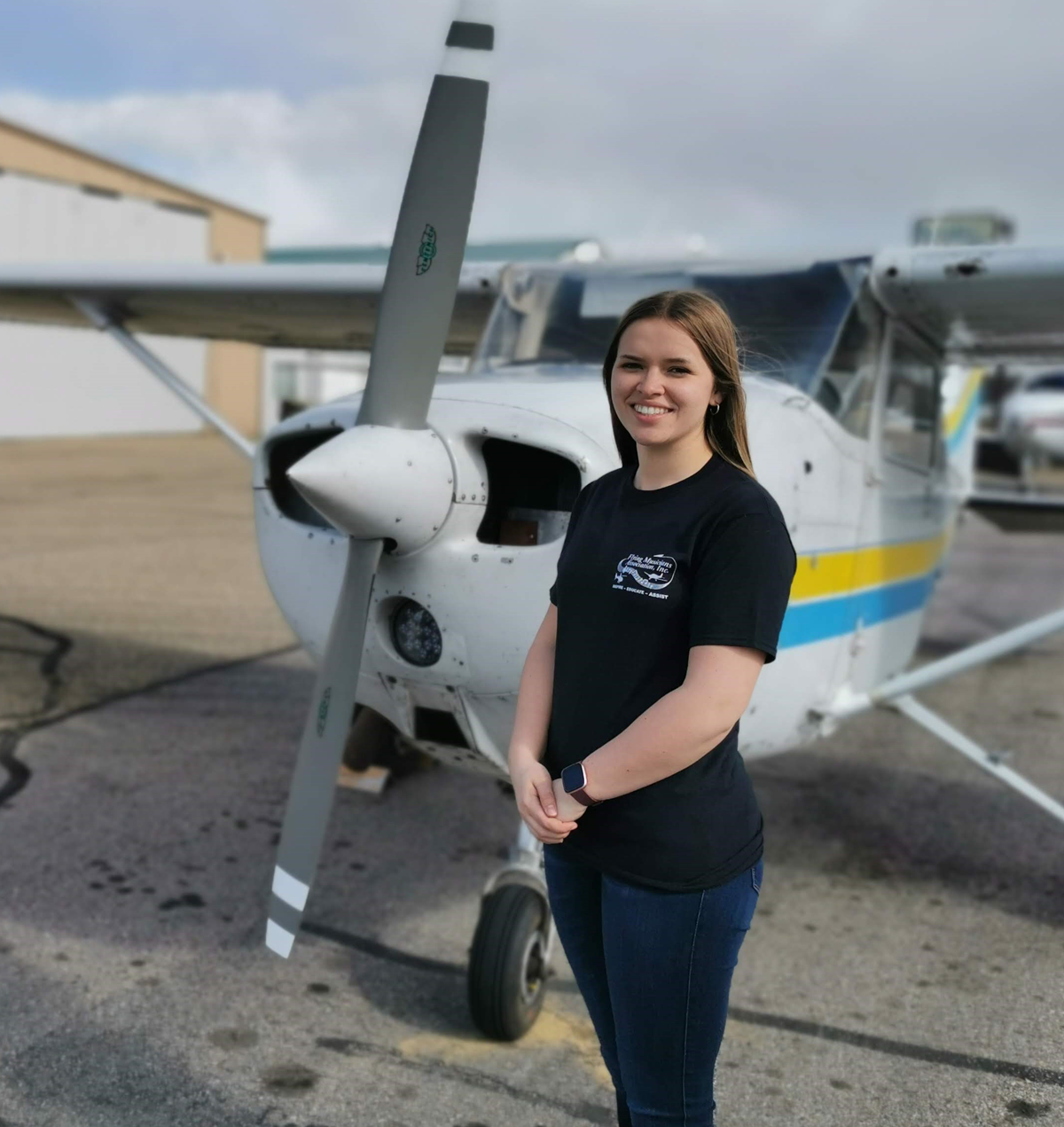 It is with much pleasure that we announce the 2021 FMA Solo program scholarship recipient, Shaylene Abrey-Webster. We received thirty-three nominees from across North America including Canada, Hawaii, and Puerto Rico. Shaylene, a Canadian, was selected from five outstanding finalists. With this announcement, FMA has now awarded 14 learn to fly scholarships to high school music students in seven years – 3 in Canada.
A few words from our 2021 FMA Solo Program Scholarship Recipient.
My name is Shaylene Abrey-Webster and I was born and raised in Red Deer, Alberta, Canada. I am currently attending Hunting Hills High School in Red Deer. I have achieved Honours with Distinction from grade 6 through 12, along with awards for highest grades in Music 9- Woodwinds, Rock Band 15, Music 15-Jazz, Spanish 20 and Instrumental Music 20.
I have received four Power of H awards in the last two years. At our school, these awards are given to students who demonstrate either Heart, Honour, Hope or Home. During the summer of 2019, I volunteered at the Red Deer Public Library in tutoring French Immersion students in elementary school. I helped improve their reading comprehension, spelling and French conversation. In 2019, I participated in the APEGA Science Olympics and my team and I were awarded 1st place. At my workplace, I was awarded Team Member of the Year at Mr. Mikes Steakhouse Casual in 2019. I am extremely self-motivated and I have a clear vision of what I want for my future.
Read blogs of previous recipients and from Shaylene as she journals her flight training and more at FMAsolo.org.
Support the FMA Solo Program