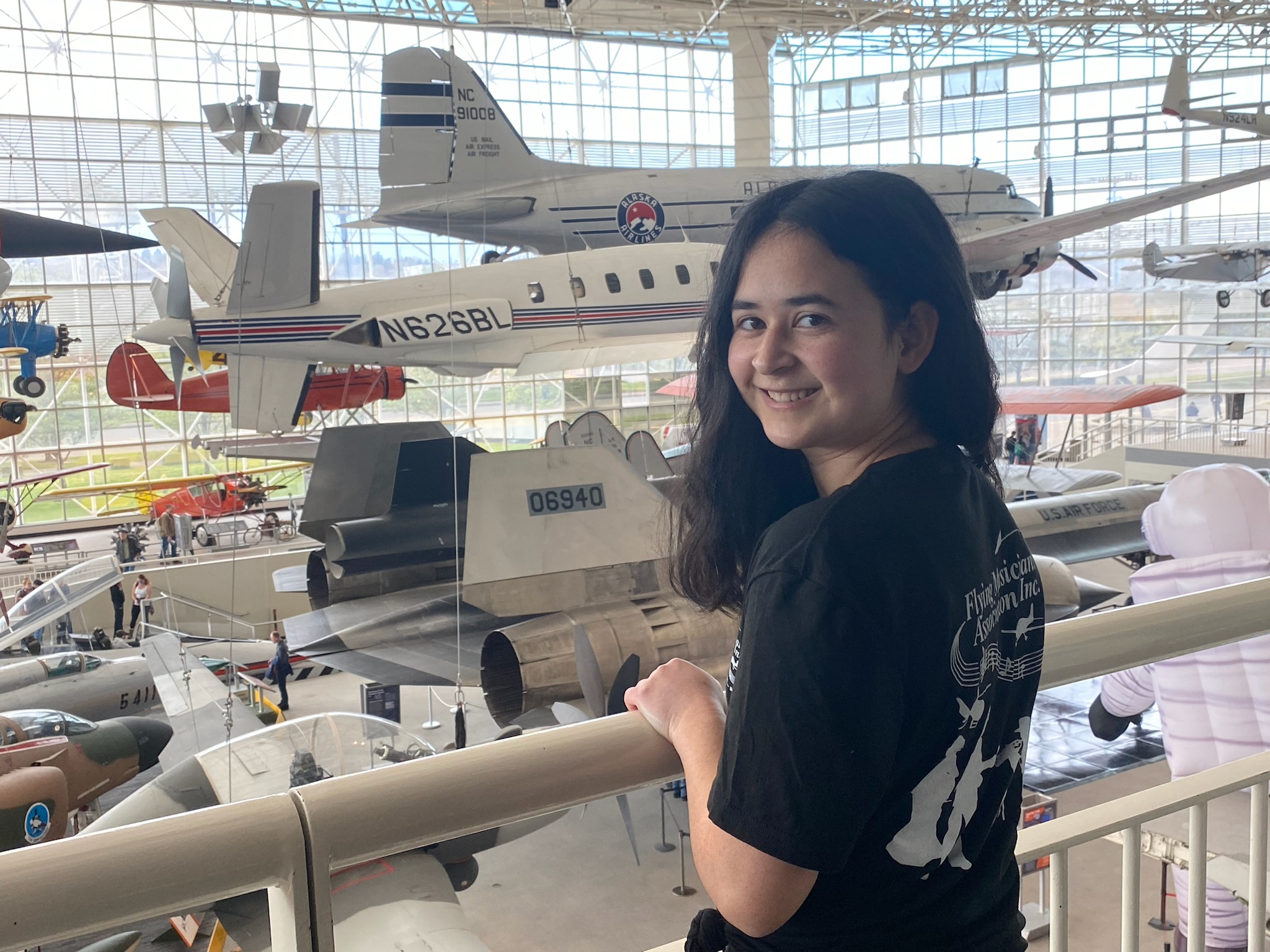 It is with much gratitude that we are able to fund a scholarship this year, 2022, amongst all of the uncertainties including the pandemic which has decimated society over the last 2 years.
Hi! My name is Jovie and I am an aspiring pilot and avid musician. I have been playing flute for the past eight years, and more recently have added on piccolo. I play in the top orchestra in my school, am in my school's chamber club and have been part of many youth orchestras around Seattle over the years. I have also spent time tutoring flute to elementary school students. For the past several years I have been interested in aerospace, namely fluid dynamics and model rocketry, but since then, I have realized that what I like to do best is truly experience my accomplishments. So, I have turned to aviation, and becoming a pilot. In the fall, I will attend Vanderbilt university where I plan to major in mechanical engineering and minor in music performance while still managing to get in flight hours.

Jovencia (Jovie) Webbeking
Join us in congratulating Jovie as she aspire to achieve her loftiest of goals – learning to fly.
Read the press release at byDanJohnson.com and please share with others.
Read more about Jovie and follow her progress at FMAsolo.org.
---
Support the FMA Solo Program
---