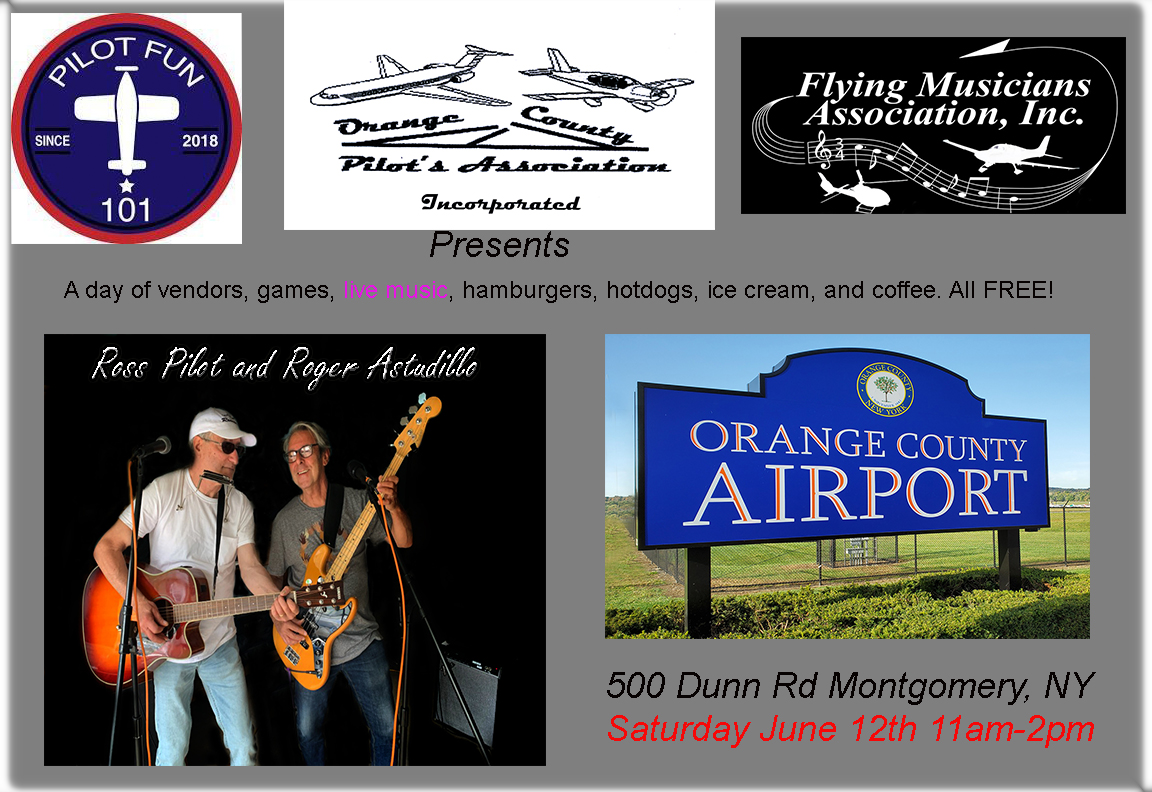 Join your fellow aviation enthusiasts and musicians for a day at the airport from 11:00AM until 2:00 PM on June 12, 2021 (rain date June 13, 2021). The Orange County Airport (KMGJ) is the perfect setting for food, fun, and music. This free event for the public, hosted by the Orange County Pilot's Association along with the Flying Musicians Association and Pilot Fun 101, has something for everyone.
FMA's board member Lee Ross ,aka RossPilot, will coordinate the music portion of the event. Contact Lee for more information.
Information to fly into Orange County Airport VIA AirNav – KMGJ.
Support those who Support us.