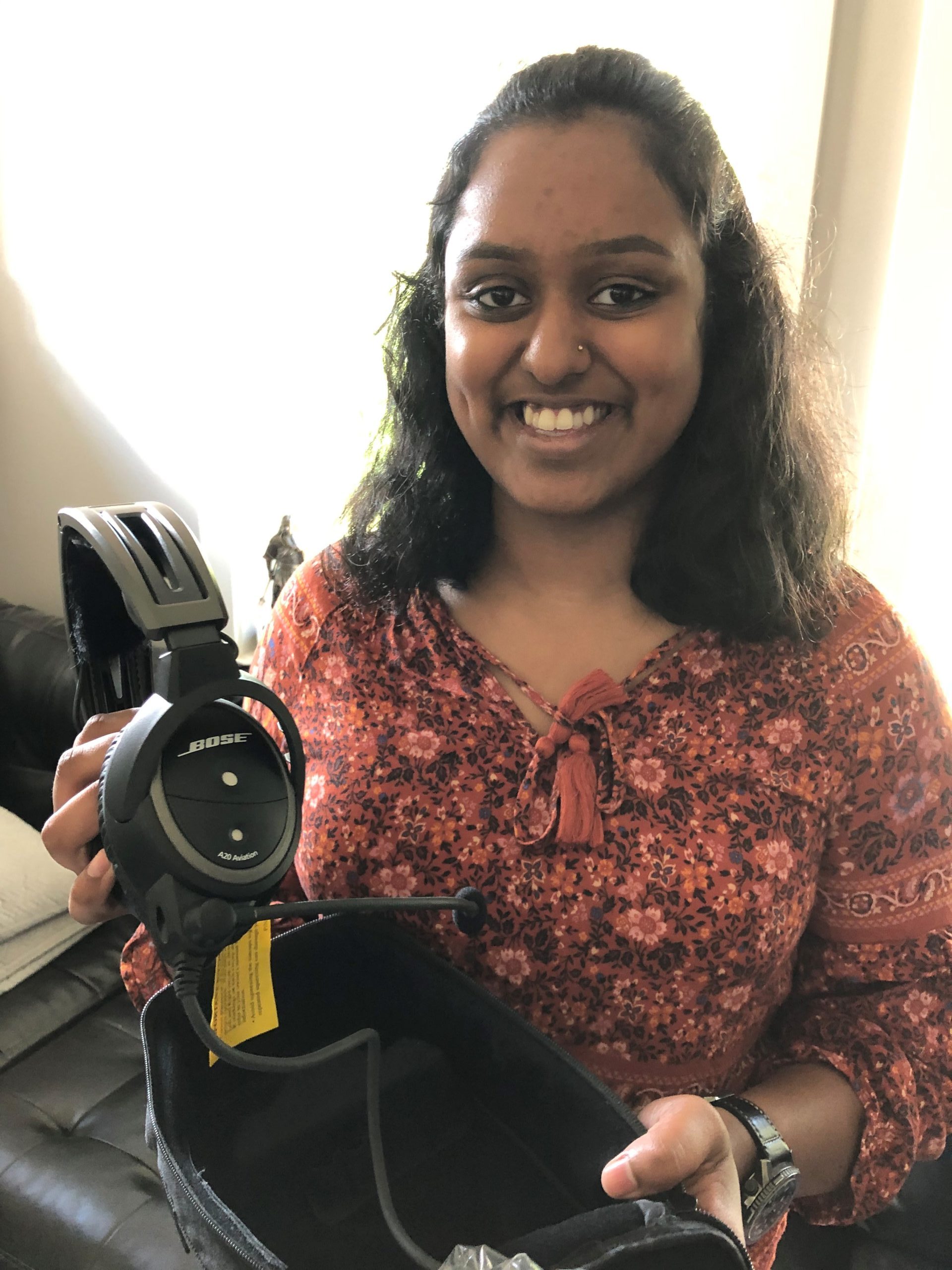 By awarding Navya Pottumutu a BOSE A20 headset, FMA acknowledges Navya's dedication while staying engaged as the most outstanding recipient of the 2019 FMA Solo program. Navya not only crushed her goals but was a stellar ambassador growing with each interaction while inspiring others. We thank BOSE and BOSE Aviation for their continued support by donating this wonderful headset – BOSE A20 Aviation Headset using Noise Reduction Technology. Navya will be able to protect her ears while flying making possible her continued love for making music.
How amazing is it when a student pushes forward in spite of the hardships to accomplish a goal. Every year we have the hard task of selecting a few recipients (more or less depending on the resources) out of nearly forty nominees. Each and every one of the student musicians nominated are outstanding. However, out of the few recipients, there are a those who go above and beyond.
Meet Navya Pottumutu. Navya was still a junior in high school when selected to receive the coveted FMA Solo learn to fly scholarship in the spring of 2019. She quickly soloed during her summer break then continued working hard to receive her Canadian private pilot certificate. That, she achieved earlier this year – 2020.
As Navya graduates from high school, Belmont Secondary School awarded her the TOP MUSICIAN and Citizen award. She also was a semi-finalist for the national 2020 NUFSICISUM Youth Leadership award by the Canadian Coalition for Music Education. (Read it Backwards – MUSICISFUN)
Please read Naya's recent post at FMAsolo.org