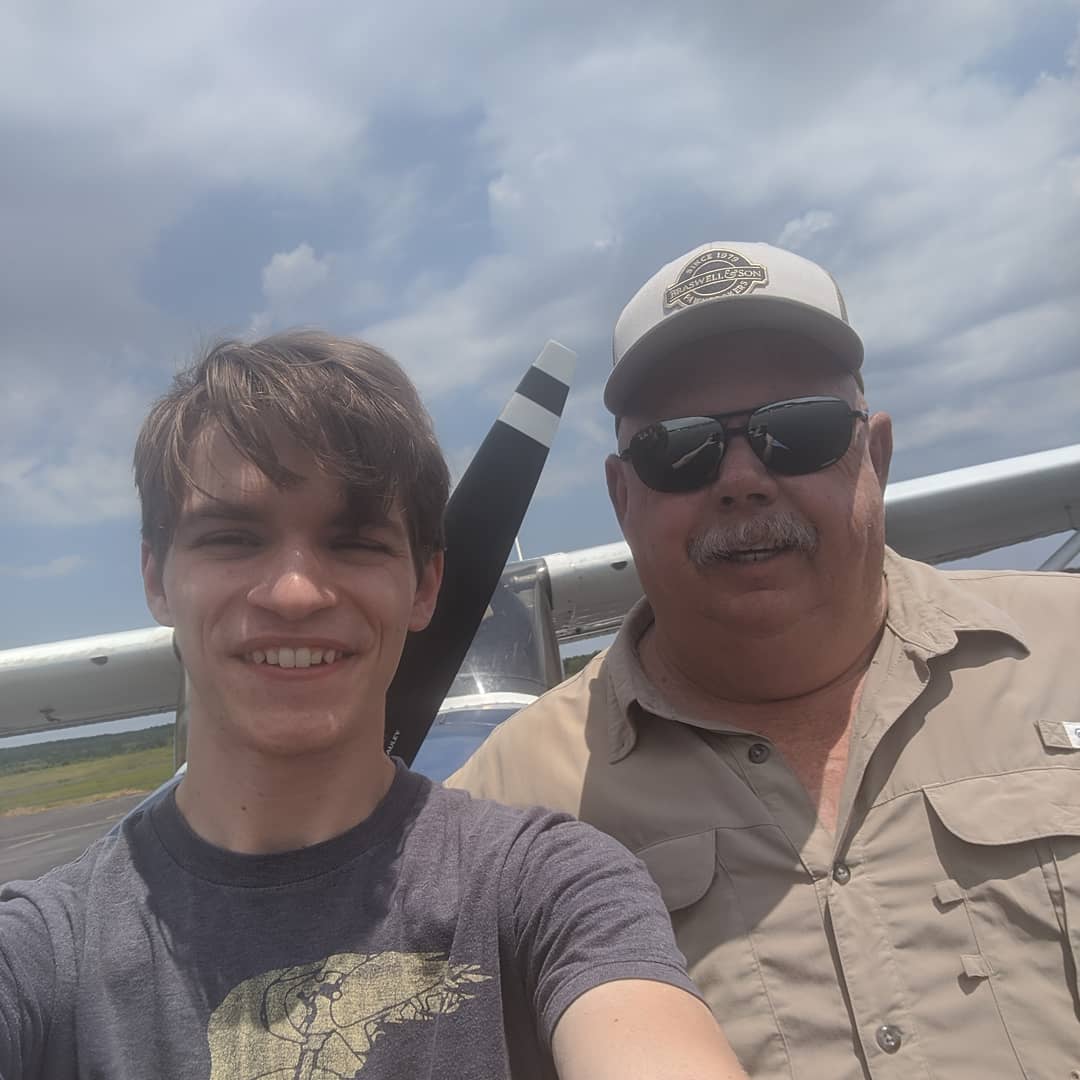 2020 FMA Solo finalist, Jacob Tidwell from Benton, Arkansas, soloed on June 16, 2020 with the Central Arkansas Flying Club at Saline County Regional Airport (KSUZ), in Bryant, AR. Jacob's instructor is Mike Williamson who is also the president of the club The aircraft Jacob has trained in and soloed in is a Cessna Skyhawk 172E.
"After a month and a half, and 14.2 flight hours, I had my first solo flight. The feeling of freedom was amazing, and all 8 landings felt good (even if a couple weren't actually). Since my first solo, I have soloed a couple more times, and soon I will start my cross countries. I have a lot of flying to do in the next month, and a lot of studying to do! I'd like to thank John Zapp, the Flying Musicians Association, and Sporty's for everything they've helped me with and all of the support! " – Jacob Tidwell
Let's all give a HUGE round of applause for Jacob!
More about Jacob Tidwell – I am a student from the Arkansas School for Math, Sciences, and the Arts, and I am pursuing aviation throughout college. I have recently been accepted into the Professional Pilot degree program at Oklahoma State University (OSU)! Currently, I am trying to cut college costs down by obtaining my Private Pilot License prior to attendance at OSU. As for my musical interests, I play guitar and piano, and I also sing for my bands on occasion. I am interested in blues, folk, and classical rock music, but I have grown up listening to anything from Waylon Jennings to Dimebag Darrell. I believe music and aviation are some of the greatest things on Earth, and I'm extremely proud to be apart of these two contrasting, yet similar, worlds.