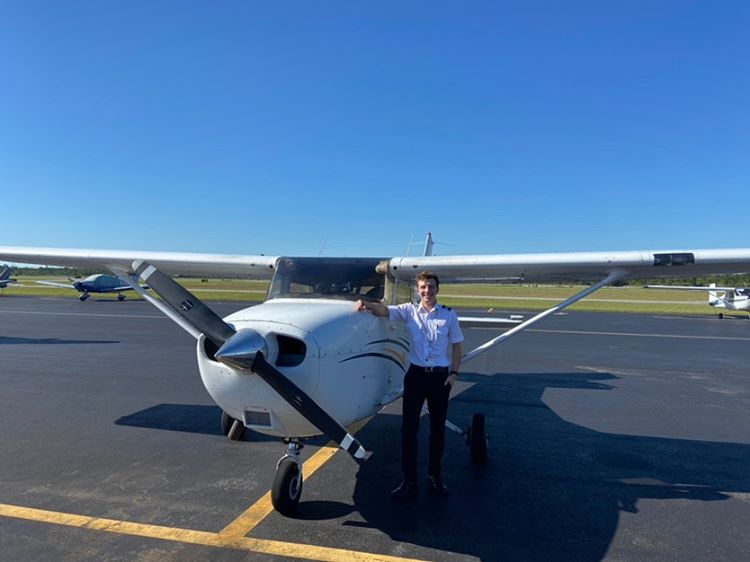 Jonah Dujanovic Soloed at the Phoenix East Aviation in Daytona Beach, Florida. Jonah was an FMA Solo nominee from the class of 2019. His dedication to aviation and music continues to pay dividends. Jonah has been a frequent volunteer and pianist at the DeLand Sport Aviation Showcase in Florida. We are proud to have him in the FMA network.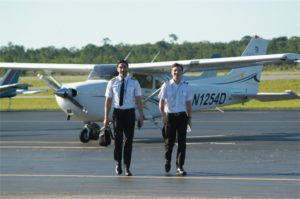 "As I applied full power I thought to myself, "no turning back now, it's all up to me." With a deep breath, I took off. Once I was in the air the adrenaline was really going, a small part of me was scared, part of me was nervous, and the rest was exhilarated. I was doing it, flying a plane, all by myself… I was a pilot. The whole time I was in the air I was talking to myself and I think it would have given some people quite the laugh had they been able to listen in. As I came in on final lining up for my landing, I made sure to be too high rather than too low just to give myself some peace of mind.
My landing was good and despite ballooning a little bit, I was able to touchdown safely. I taxied back to the FBO where my instructor and parents were waiting. My instructor was so proud of me and laughed as I got out of the airplane saying, "You did good! Why are you so white?". According to him I was pale as a ghost. Upon my arrival in Daytona I received my wings and rung the "First solo bell" which was in the middle of dispatch where everyone clapped and congratulated me. It was a flight, no, a day, which I will remember for the rest of my life."
Join Jonah and many other Flying Musicians at the 2020 DeLand Sport Aviation Showcase November 12-14, 2020.