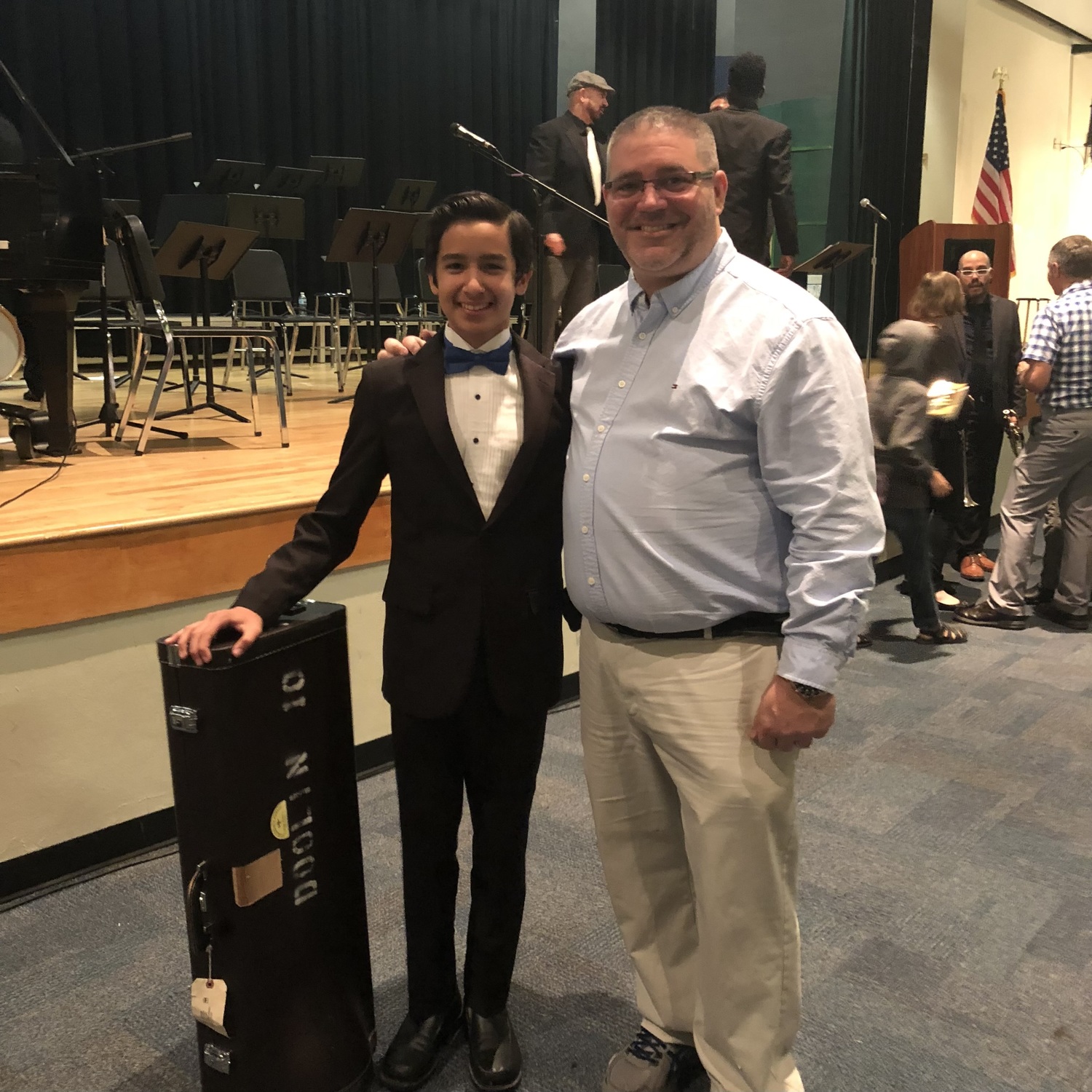 Helloooo hope everyone is doing great 🙂
Just wanted to update that life's been pretty nostalgic lately. I was looking through my camera roll and found this picture of my band director and I at the Miami-Dade All County Honor Jazz band Festival from 8th grade!! After that is another pic this time with my HIGH school band director at this year's All County festival. It's pretty insane how time zooms right past us sometimes. After having gone through so many experiences and memories, I am grateful to be living life up to now without any regrets. It brings a bittersweet feeling knowing how far I have gone with trombone the past few years.
In regards to engineering and aviation, I was accepted to this program over the summer at Purdue called "Engineering Academic Boot Camp". At the program, I'll get a head start in college courses while being taught Arduino coding, executing research, and designing drones. Can't wait!